Wear protection parts play a key role in protecting the most important parts of your machine bucket from the shock and stress of operating in applications ranging from digging sand and gravel to excavating hard rock and minerals.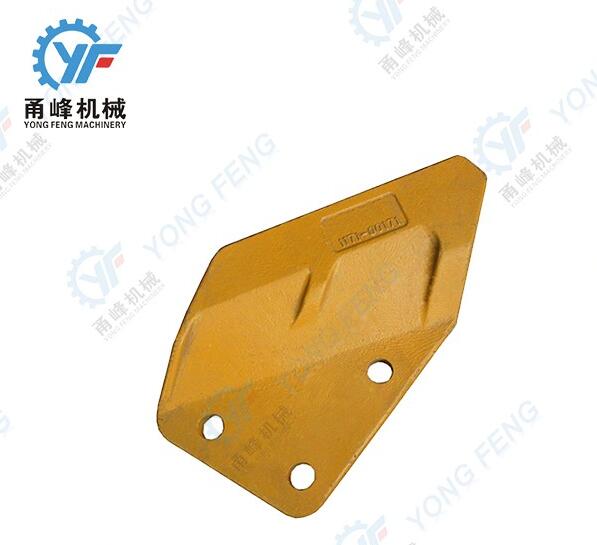 Our line of wear protection parts are available from light to heavy-duty depending on your requirements and include heel blocks, wear buttons and donuts, wear plates, wedge bars, side cutters, flange and lip guards, and track tines that can be easily installed and mounted on your bucket to not only extend its life but also significantly improve performance.
▷Side cutters not only protect the sides of the bucket from wear but also effectively cut the sidewalls of the trench.
▷Heel Blocks help protect the high wear angle edges on your bucket.
▷Lip Shrouds provide additional protection between the bucket teeth, without them, the leading edge of the bucket would remain exposed and wear quickly.
▷Wing Shrouds are similar to Lip Shrouds but are used to protect the top and bottom sidewalls of the bucket from wear.
▷Grouser Bars are used to replace track plates and tracks on tracked vehicles to extend the life of steel tracks. They are also used for general wear protection areas.
▷Chocky Bars are the most popular wear protection component because of their versatility and ease of cutting, shaping, and welding on a variety of surfaces.
▷Wear Buttons are used in extreme wear areas of buckets, usually on the sides, and can be used on a variety of machines, including loaders, excavators, and bulldozers.
▷Wear Plates are made from a white iron layer on mild steel and help reduce labor-intensive welding processes. It also provides high wear resistance in crusher and chute applications.
▷Wear Donuts are used to protect high-impact areas on machines and allow for layout versatility to meet requirements.
All of these benefits equate to significant savings in downtime and machine and bucket maintenance, as well as increased profits due to the efficient and effective performance of the machine.
For more information about bucket protection, please feel free to contact us.