With thousands of excavator operators operating in a wide range of applications and material types every year, we can see the effects of abrasives on the cutting edges of tilt and wide buckets day in and day out.
In this article, we discuss why we offer bolt-on cutting edges as standard equipment for all wide and tilt buckets from 5 tons and up.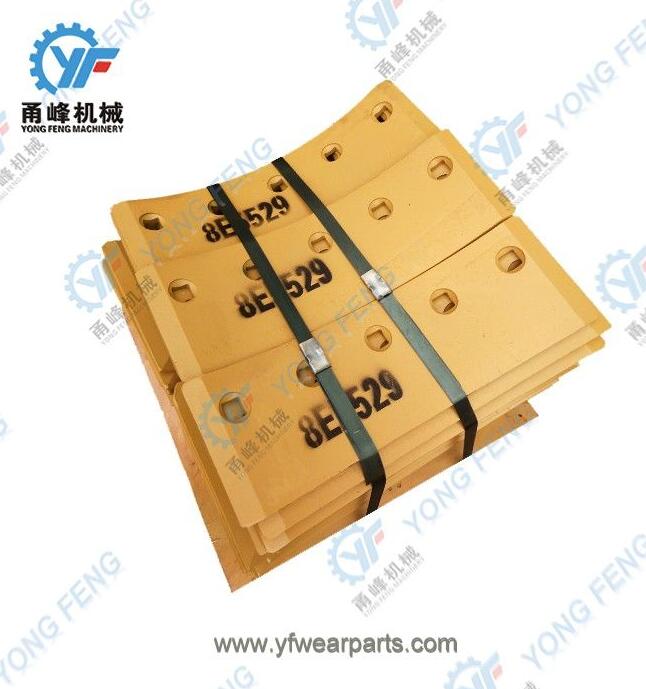 1. Harder cutting edge means no ribs
The bolts on the cutting edge double the thickness of the bucket, resulting in a stronger front end, which, combined with our bucket wrap and wear strips, makes for a very tough and durable bucket. This means no ribs are needed - saving material clogging around the ribs.
2. Reduced wear on side styles and bucket wraps
The bolts on the blade allow the floor to extend further outward and you won't suffer as much wear on the bottom of the side style, if there are no bolts on the blade you will start to wear out before the fixed blade is replaced - requiring extra work when replacing the fixed cutting edge.
In addition, because of the extra thickness created by the bolts on the cutting edge, it lifts the entire bottom of the bucket slightly off the ground - meaning it is less likely to come in contact with the ground when digging or leveling the bottom of the bucket, thus reducing drag and wear.
3. Additional bucket capacity
When bolts are installed on the cutting edge, the extra floor length created by the bolts on the cutting edge protruding from the front of the fixed cutting edge increases the capacity of a tilt bucket or wide bucket. On a 12-ton wide bucket, the additional floor length of 75 mm increases its capacity by 14.7%.
4. Twice the life before replacement is required
Our blade bolts are double-sided, extra heavy-duty steel; this means that if both sides wear out, someone without bolts on the blade will need to cut off the fixed blade and replace it twice (requiring significant additional time and resources).
5. No need to cut off or use a welder when the blade wears
With bolts on the blade, gone are the days of cutting off the fixed blade and welding a new one (a half day's work)! By simply removing the plow bolt, rotating the bolt on the cutting edge to the new edge (or replacing it if it's completely worn) and reapplying the plow bolt, you'll be back in business in less than an hour.
Here you know reasons why you should run the bolt on the cutting edge on a wide bucket or tilt bucket. If you have any other questions about cutting edges, feel free to contact us.